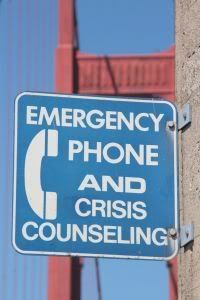 It seems that Sue Bayliss is not the only conduit of dystonic spasms
. Her telephone line has become water logged and a technician will be arriving in the next few days to flex his working muscles at the wretched thing.
Temporarily without either telephone or internet, Sue is rendered communication mute
.
So many of you email her that she wanted you to know that she is not being rude and ignoring you, nor is she unwell:
she just has no voice - literally and now metaphorically!A few more days and she will be back with you
.
Megan (Sue's daughter) from
Imaginif
.
Photo:
stock.xchng - Golden Gate crisis phone (photo by nicothein)